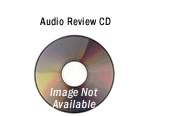 Q & A Software Exam Prep Textbook Audio Review CD
Frequently Asked Questions:
Q: Can I get a refund after I've purchased the course?
A: No. Due to the nature of this online course, once a student has enrolled, we cannot issue a refund.
Q: Is this course approved by the Florida Real Estate Commission (FREC)?
A: Yes. Click here to view the Florida Real Estate Commission list of our approved courses.
Q: What happens once I enroll in the online class?
A: You should receive several e-mail messages detailing your order and enrollment information. Please read these messages carefully. They will contain complete instructions on how to access your online course and how to download any additional software you may have purchased.
Q: Do I need a textbook?
A: No. A textbook is not required.
Q: How long do I have to complete the course?
A: The course expires one year after you enroll. However, you may complete the course as quickly as you can move through the material.
Q: What happens if I fail the final exam?
A: You can retake your final exam only once and you must wait 30 days from the time of your initial failure. You have one year to retake the exam after you fail. During this time you may review the course material online. If you fail a second exam, you must retake the entire course and pay the full tuition again.
Q: Can I download the course?
A: No, you must take the entire course online.
Q: When can I contact instructors for help?
A: Instructor support is available during our normal business hours: 9am-5pm, Monday-Friday, excluding holidays. Email to edod@realestate-school.com
Q: When is tech support available and whom do I call?
A: Toll free tech support is available 8am-10pm, seven days a week. Support is provided directly by Dearborn RECampus at 888-213-5124.
Refund Policy: Once the student has started the online or CD course, the sale is final and no refunds will be made.