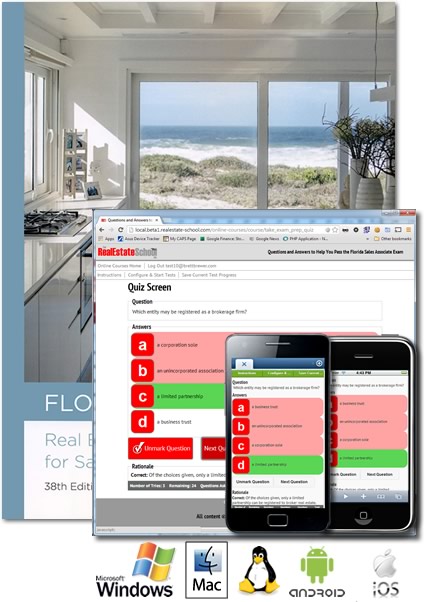 The interactive Computer CD is a WONDERFUL review tool. Review your course material on your PC as you complete various sections of your course and be prepared to pass your course final exam, as well as the state exam. You'll get immediate feedback on your answers and great practice taking your exam by computer. All Answers have rationale, so you understand the reasons why you were right (or wrong). Highly Recommended!
The EXAM MANUAL has lots of great information and another 600 entirely different questions. This package will be a secret to your success!
(Save $8.95 v.s. individual prices.)


System Requirements: Windows PC (200mhz Pentium or better) running Windows 98,2000,NT,XP, CD-ROM drive.