Our Office Location
2110 Centerville Road, Suite C
Tallahassee, FL 32308

We're located in Tallahassee, just to the west of Capital Health Plan at the intersection of Centerville and Blairstone Road. This is right where the Blairstone extension intersects with Centerville Rd. We're the red star on the map below.
For a closeup view and detailed instructions on finding us, please scroll down to the bottom map or download a printable PDF version. You may also wish to view our location on Google Maps.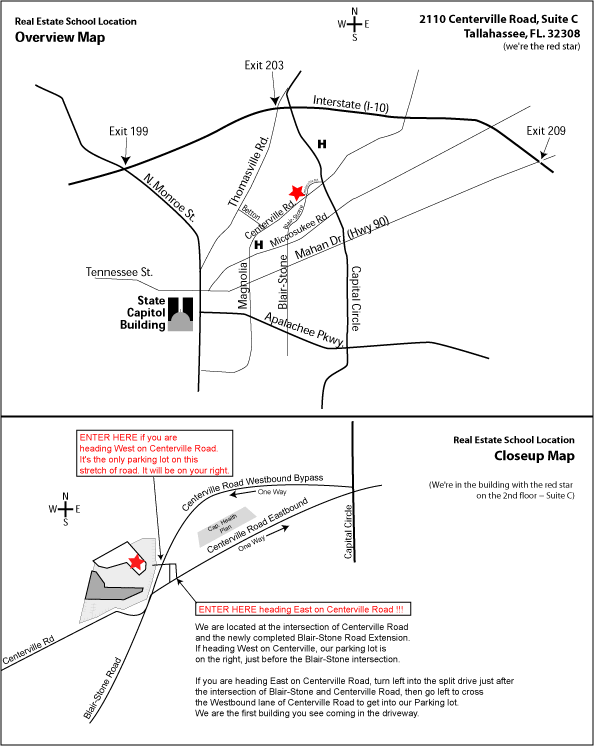 Need further directions? Just call us at (850) 893-7000 between 9am and 5pm.