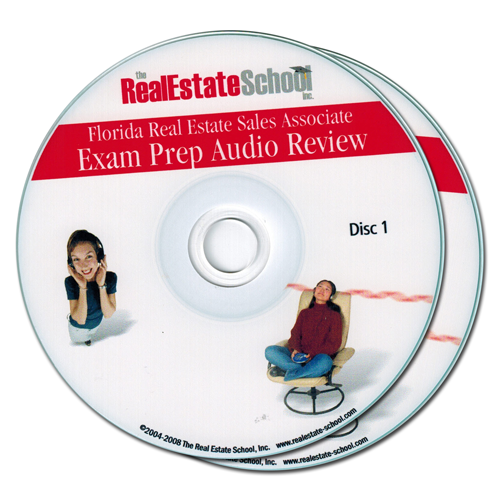 Sales Associate Exam Review Audio MP3 Download
Produced by The Real Estate School, Inc.
Previously available only to our classroom students, this downloadable MP3 version of our 2-disc set of audio cds covers the main topics you will need to know to pass your state license exam. Topics include Principles and Practices and License Law. Listen while you drive, work-out or before you go to bed each night.
When you purchase this product you will receive a link to download a .zip file containing all the tracks in MP3 format. This file can be decompressed on both Windows and Macintosh computers for use with your favorite MP3 player. ZIP files are natively supported in Windows 7 and higher and OSX Lion and higher. Users with older versions of Windows or OSX may need to download a free zip file decompression utility to open the downloaded file (see below for details).
Track List:
Introduction - 5:25
The Real Estate License Law - 10:23
License Law and its administration - 6:41
Brokerage Relationships - 11:01
Real Estate Brokerage Operations - 18:21
Complaints, Violations, and Penalties - 9:33
Federa and State Housing Laws - 3:13
Property rights and Tenancies - 5:15
Property Rights and Tenancies (Cont.) - 5:22
Title, Deeds and ownership Restrictions - 13:03
Legal Descriptions - 5:15
Real Estate Contracts - 9:42
Real Estate Finance - 7:13
The Mortgage Market - 9:19
Math - :26
Estimating Real Property Value - 7:37
Investments and Business Brokerage - 5:10
Taxes Affecting Real Estate - 7:43
The Real Estate Market - 1:16
Planning and Zoning - 3:18
Conclusion - :32
File Size: approximately 121MB
Due to the size of this download, you will need a high-speed internet connection such as a cable or dsl connection to download this item.
Recommended Free Zip File Decompression Utilities